Botello Has the Right Kitchen Cabinet for Your Home
From traditional to contemporary, Botello has a large selection of quality kitchen cabinets for you to choose from. Our kitchen design specialists can help you with your kitchen project from start to finish with look you want at a price you can afford. Come and visit our showroom and let a Botello Kitchen Design Specialist take you through the many cabinets types and door styles that are available, and explain the features and benefits of the different manufacturers that we handle. Let our experienced staff show you that a new kitchen or kitchen remodel can be a pleasurable experience with the right products, knowledge and planning.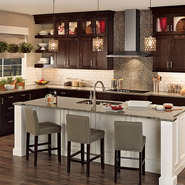 Merillat Kitchen Cabinets
Merillat offers a variety of price levels to provide consumers custom-quality looks and function without a custom-sized price. Merillat offers three lines of cabinetry, including the semi-custom Merillat Masterpiece line and two core standard lines under the banners of Merillat Classic and Merillat Essentials.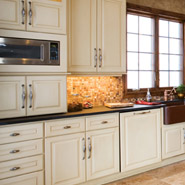 Dura Supreme Cabinetry
Using the finest woods and precision design, Dura Supreme Cabinets balance form and function beautifully with unique features that make them a bit more livable. Whatever your style, Dura Supreme and Botello Lumber will help you create a home that's as practical and affordable as it is beautiful.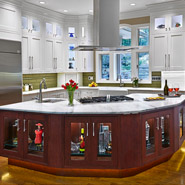 Grabill Cabinet Co.
Your dream cabinets start their lives as raw boards in Grabill's in-house saw mill. Beginning at the rip saw, our artisans examine every piece of maple, cherry, walnut, lyptus, and hickory that goes into your cabinets. They analyze the look of each piece — the color, grain pattern, mineral flecks, and more — and then select exactly the right ones to create the unique look of your cabinetry.