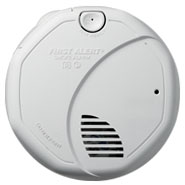 First Alert Smoke Detectors
The First Alert® brand is the most recognized name in home safety. We are committed to providing technologies and safety products that people trust to protect themselves and their families.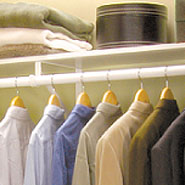 LIDO Closet Hardware
High quality closet products such as shelf & rod brackets, closet flanges, end caps, hooks and steel closet rods. LIDO combines the beauty of polished finishes with the strength of quality materials.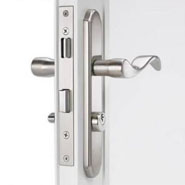 Wright Storm Door Products
Wright Products offers a full line of storm & screen door hardware, including latches, locks and storm door closers as well the most popular models of Performax commercial door closers.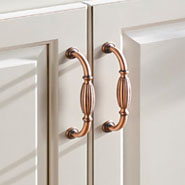 Amerock Cabinet Hardware
Defining cabinet hardware fashion in homes everywhere. We continue to introduce new designs, colors, finishes based on surveys of decorating trends and consumer preferences.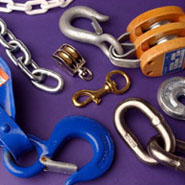 Campbell Chain
Campbell Zinc and Galvanized Chain, Safety chain, decorator chain and galvanized cable sold by the foot.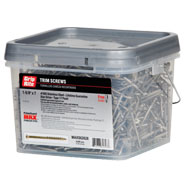 Grip-Rite Fasteners
Grip-Rite Fas'ners brings you the largest selection of nails and screws . With so many styles, sizes, and packaging options to choose from, Grip-Rite Fas'ners has the best fastener for every project.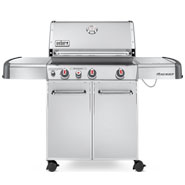 Weber Grills
Each grill comes fully loaded with the highest grade materials and features to deliver Weber's proven performance, quality, and durability.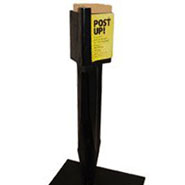 Post-Ups
A perfect post in minutes. No more digging! Movable, removable, or permanent. For fences, mailboxes, and signs. Welded steel with baked-on finish is rust resistant and 100% environmentally safe.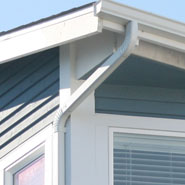 Gutters
We carry aluminum gutters in10 ft. lengths and downspouts in both white and brown. Botello's also custom makes Azek in 20 ft. lengths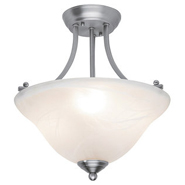 Electrical
• Boston Harbor Lighting
• Woods & Yellow Jacket extension cords
• Raco boxes
• Levington phone accessories and much more!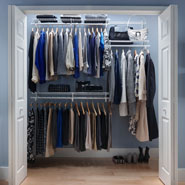 ClosetMaid Shelving
Perfect for bedrooms, closets, living rooms, garages, kitchens or office! Anywhere you need to organize your space to best suit your needs.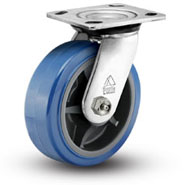 Shepherd Casters
Our casters, found throughout a variety of industries including medical, store fixtures, electronic equipment, material handling and institutional, have long been a benchmark for quality and design in the industry.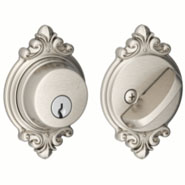 Schlage Locks
Schlage locks safeguard your home and family with superior protection against break-ins. With that kind of security, you can spend less time comparing brands and more time deciding on a style and finish.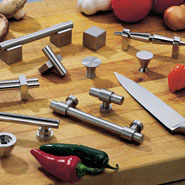 Acorn Cabinet Hardware
Acorn is the finest and largest manufacturer and distributor of forged iron builders hardware in the United States and we are dedicated to providing the highest quality products.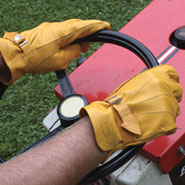 Boss Gloves
Boss Gloves has a large selection of gloves to chose from including cotton, coated, terry cloth, leather drivers, garden, hotmill, sport, welders, cut resistant, disposable, chore, leather palm, jersey, etc.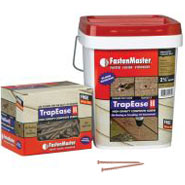 Fasten Master Screws
Premium screws that enable you to complete wood-to-wood or gutter projects faster, easier and stronger.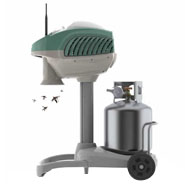 Mosquito Magnet
Reclaim round-the-clock use of your outdoor space with the Mosquito Magnet – a long-term solution that is scientifically proven to reduce mosquitos and biting insects from your yard.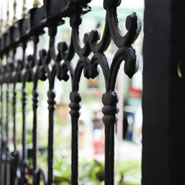 Iron Railing
Black steel decorative railing. 4′ to 6′ sections.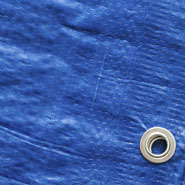 Tarps
Tarps sold in many different sizes. Great for your gardening and painting projects. We've got you covered!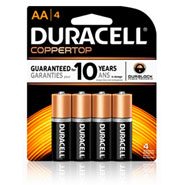 Batteries
Don't get caught in the dark or without the power you need! Botello's is fully stocked with batteries for almost anything including flashlight, cameras, and power equipment!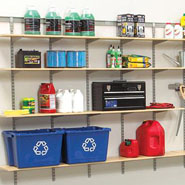 Knape & Vogt Shelving
From traditional to contemporary, KV offers a wide variety of shelving options. KV's highly flexible design allows you to decide how many shelves you want and where you want them.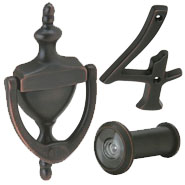 Ives Builders Hardware
Maximize the curb appeal of your home with door knockers, house numbers, kick-plates, and other products from Ives. We give the opportunity to up-sell and cross-sell security and decorative upgrades.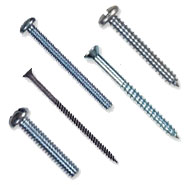 Hillman Fasteners
Hillman provides a quality line of fasteners including nuts, bolts, screws, and washers. We have the largest selection of Hillman fasteners on the Cape. Our professional hardware team can help you find what you are looking for!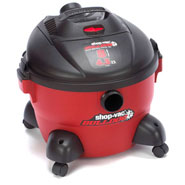 Shop-Vacs
Shop Vacs for every job and for anyone. One of the industries toughest vacuums for the home, office or job site.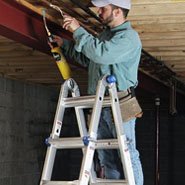 Werner
Professional-grade products for any job and build them to withstand even the most challengingl jobs.We carry aluminum and fiberglass stepladders,extension ladders and step stools.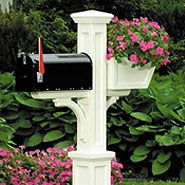 Mailboxes
Steel or polyester mailboxes. Available in white, black, silver and green.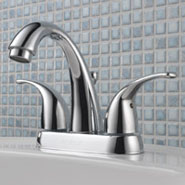 Plumbing
• Peerless Faucets
• Genova Pipe Fittings
• Lambro Dryer Vent Kits