We specialize in supplying the highest quality lumber, hardware and building materials available. Folks know that we are committed to providing superior products and service for every project. That's the Botello's difference and we try hard to measure up to that standard every day.
Botello's has been in business for over 40 years.  We know it's all about going the extra mile to help you get exactly what you need for your project.
Come in and speak with one of our knowledgeable staff members, that have years of combined experience in the building industry. We are here for you, to get the order right the first time or if you just need some suggestions or advice on a project. You can come pick up your order or we can deliver it to your location for an added fee. Come in today or call the contractor sales line at 800.834.3132, we are eager to help.
Engineered Take-Offs
Botello's can quickly provide customers with building, floor and roof framing systems, allowing you to utilize pre-engineered  plans or products that save time.  The time savings you will gain for your projects is priceless.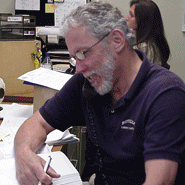 Knowledgeable Sales Staff
Attention to detail is everything.  We give special attention to your needs and make them our top priority.  Our sales team provides friendly and professional service, and we are committed to getting it right.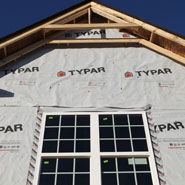 Special Order Building Products
If we don't stock something you need, you can be sure that we will order it for you. We go over every detail to make sure you get the right door, window, specialty lumber item and any other building materials you need for your project.
Committed to Customer Satisfaction
Quality products not only make a difference in your home's appearance, but also, and more importantly in your home's efficiency. Ordering the right building products the first time will save you time and increasing home efficiency will save you money. That's why our sales professionals go to numerous "product update" classes, so that they stay well versed in knowing the products we sell!
Let us help you choose the best doors and windows for your home remodel or building project.
We offer hundreds of styles to choose from and you can see many of the options in doors, windows and skylights at our home design showroom. Get inspired by modern and traditional door and window displays and sensational hardware examples in both interior and exterior architectural settings.
Custom Millwork and Mouldings

At Botello we have a entire millwork department dedicated to cutting and bending custom mouldings and trim, that will give your project a unique flair. Many moulding profiles have been used by designers and architects for years, while others have been created for specific uses. You can benefit by avoiding additional tooling charges by using these existing profiles or, if you want something that no one else has, we can create the profile for our milling machines.
If you have a historic moulding that you need to match, or a profile of your design, simply supply us with the plans, drawing or a CAD file and we will produce the cut directly from your vision. Our moulders can produce a quality finish on many different wood species up to 9″ wide.
Click here to download our custom millwork catalog.
Decking and Railing Systems

At Botello we are here to help explain your decking options with service that is second to none, we will help you make the right choice the first time. There are many decking choices like pressure treated wood, red cedar, mahogany, and Ipe-Portuguese Ironwood; plus many composite decking options that may offer better value with a more modern appearance.
From pressure treated wood to composite decking materials, you can trust that we will give you the right advice and keep your project right on budget.
Come to Botello's and see our display of decking and railing systems.  Our knowledgeable sales professionals will make your next deck project easy and painless.
Committed to Getting it Right
Personalize paint colors to test out different color themes in a room!
Hardware and Paint Department

Invested in Customer Service
We have a well-stocked and expansive hardware and paint department, with professionals that care about helping you find the products you need and love to solve problems. This may sound like fluff, but it's serious stuff! We like to help you find solutions, and we take inspiration and motivation from that ability.
Whether you have a simple hardware need or are trying to solve a complex problem, come in to Botello Lumber for the supplies you need and advice you can trust.

We are happy to lend a hand or leave you to browse. With a large selection of hardware, fasteners, paint, tools and other home supplies you will be sure to find what you need. If we don't stock a product you need, we may be able to place a special order. Just ask!