Botello's has one of the largest tool rental divisions on Cape Cod. We are the area's largest distributors of Stihl power tools with the lowest prices. We have hundreds of items to rent or own such as generators, log splitters, power washers, and much, much more.
See pictures of our rentals on Pinterest:  https://www.pinterest.com/blumbercompany/rentals/
Let us help you get started on your outdoor projects, we rent Bob Cats and Toro Dingo's, and our rental facility is stocked with Stihl chain saws, pole saws, aerators, dethatchers, chippers and log splitters.
At the Rental Center we have full time mechanics on staff that can fix almost any piece of power equipment. If your nailgun or chainsaw breaks down, come in to Botello's to have it fixed and rent a replacement, so no valuable work time is lost.
Our staff can help you choose the perfect string trimmer, hedge trimmer, edger, or lawnmower to fit your lifestyle and budget! We service what we sell, our mechanics are here six days a week!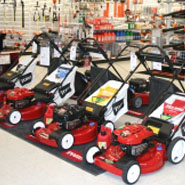 Toro's products solve environmental problems and add value through landscape improvement and beautification. In addition, we are an environmentally-responsible manufacturer using improved waste management processes and continuously seeking new ways to environmentally improve our production facilities.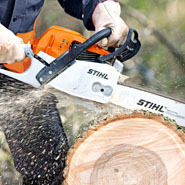 You can count on Botello Lumber for knowledgeable advice and quality service on the complete line of Stihl chainsaws, grass trimmers, blowers and multi-task tools. STIHL power tools are the most dependable on the market and one of the reasons STIHL products have earned quality awards throughout the years.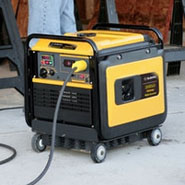 Subaru has over 40 years of experience in industry-leading generator technology and state-of-the-art engines to ensure the ultimate level of performance and reliability. With a complete line of portable generators from 1100 watts to 13,000 watts, Subaru offers a model tailored to suit any application in gasoline, diesel, single or three phase operation.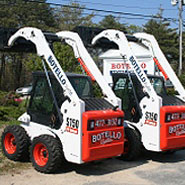 No job is too large or too small for the Bobcat! Perfect for the industrial contractor, landscape contractor or homeowner. The Bobcat can be used for hauling heavy building materials, digging trenches, swimming pools or septic systems, yard excavating, carrying heavy stone and brick, or planting trees and shrubs. You name it, Bobcat has the reliability and durability for any project.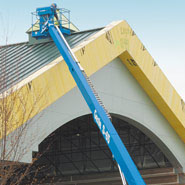 Genie Industries provides the ultimate in lifting versatility with up, out and over positioning capabilities for those hard-to-access applications, wether it be hanging Christmas lights, tree trimming, painting and more. At Genie Industries, the concept of lifting people and materials higher extends beyond the products we build. It reflects the spirit of partnership behind everything we do.
Botello's Rental Items Include:
Power Tools
• Impact Wrenches
• Random Orbit Sanders
• Belt Sanders
• Power Scrapers
• Contractor Bit Kits
• Angle Drills
• Vibratoryu Plate Compactors
• Hole Hawg Drills
• Sawzalls
• Wet Tub Tile Saws
• Demolition Hammers
• Masons Cut-Off Saw
Lawn & Garden
• Aerators
• Lawn Dethatchers & Edgers
• Log Splitters
• Lawn Mowers
• Contractor Bit Kits
• Seeders
• Roto Tillers
• Leaf Blowers
• Chainsaws & Trimmers
• Lawn Rollers & Rotary Spreaders
• Wood Chippers
• Stump Grinders
• Ditch Witch Trenchers
• Post Hole Diggers
• Bottle Jacks
• Billy Goat Brush Cutter
• Walk Behind Edger
• Troy-Bilt Tiller
Nailers
• Finish Nailers
• Edge Nailers
• Nail Guns
• Coil Roof Nailers
• Stick Framers
Miscellaneous
• 100 Quart Lobster Pot
• Industrial Popcorn Machine
• 60″ Gas Caterer's Grill
• Tents (15′ x 25′)
• Transits & Tripods
• Appliance Dollies
• Wallpaper Streamers
• Air Compressors (lg & sm)
• Plate Joiners
• Generators
• Kerosene Heaters
• Drywall Panel Lifts
• Wet/Dry Vacs
• Pressure Washers (all sizes)
• Carpet Cleaners
Water Pumps
• Mini Pumps
• Trash Pumps
• Simer Sump Pumps
• Submersible Sump Pumps
• Diaphragm Pumps
Power Equipment
• Genie Aerial Lift
• Bobcats and Mini Excavators
• Hydraulic Power Augers
• Hydraulic Rear Line Tillers
• Toro Dingo with Attachments
Floors
• Tile Rollers
• Carpet Tools
• Floor Polishers
• Floor Sanders
• Tile Cutters
• Floor Nailers
• Floor Scrubbers
Concrete
• Jitterbugs
• Cement Mixers
• Power Concrete Trowels
• Bull Floats
• Concrete Floor Saws
• Jack Hammers