Most of our staff has painted professionally and all frequently attend educational seminars to keep up on the latest technology and trends in the paint industry. You'll get friendly, knowledgeable service and answers to all your paint questions only at Botello's!
We have thousands of color pallets to choose from and carry Cabot and Benjamin Moore color samples. We also custom mix and blend paint. Our paint department also carries step stools, Zip wall products, drop cloths, ladders, sandpaper, painter's tape, brushes and more… plus, expert advice to help you with all your painting and wallpaper projects. Tackling a paint project can be an overwhelming task, but let our knowledgeable sales staff guide you through your project.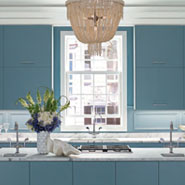 Benjamin Moore
A name you can trust for the best results! Confident, reliable & trustworthy. Benjamin Moore paint goes on smooth, covers beautifully and lasts for years.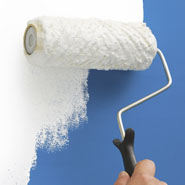 Zinsser Primer
Zinsser manufactures a line of high-performance primers, interior wood finishes, exterior wood care products, decorative finishes and products for the long-term prevention of mold and mildew, etc.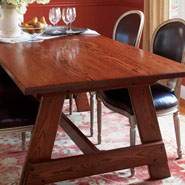 Minwax Stains
When it simply has to be right, use the products that have made Minwax an American icon. Add color and beauty to your wood – in oil or water-based stains. With our wood stains, there's a color for every style.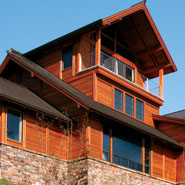 Sikkens Stains
Sikkens provides coating systems for the homeowner and the professional painter. Sikkens also brings innovation, technical excellence, premium quality and high performance to architects and interior designers.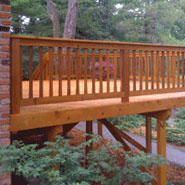 CWF Sealers
CWF is a penetrating oil finish that provides deep protection against moisture damage. Provides a mildew-resistant finish that won't crack, peel or flake. Restores and protects wood's natural beauty.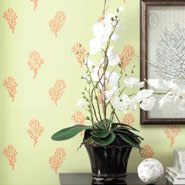 Brewster Wallpaper
From magnificent sunsets to underwater adventures to beautiful views of the Tuscan countryside, murals are the one decorating element that will dramatically change the landscape of any room.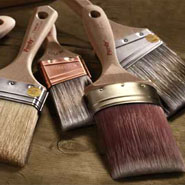 Purdy Brushes & Rollers
Purdy produces only the highest quality painting tools. Our meticulously handcrafted brushes and high-quality roller covers have been the choice of professionals for over 75 years.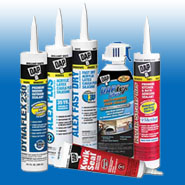 Dap Caulk
Superior quality, multi-purpose caulk with excellent adhesion and a watertight, weatherproof seal. Cured caulk is mildew resistant.

Rust-Oleum Spray Paints
A leader in protective paints and coatings for both home and industry. We offer a wide product range including fashion paints, roof repair coatings and the famous rust-fighting formula that started it all.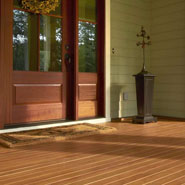 Zar Stains
Perfect for cabinets, paneling, antiques, wood trim and unfinished furniture. It can be applied over painted and previously varnished surfaces for a beautiful wood grain effect.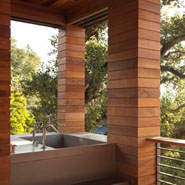 Penofin Stain
A penetrating oil finish that protects wood better by taking the vital ingredients deep into the wood fibers. Penofin is the ONLY low-solid, nonfilm-forming wood stain in the world!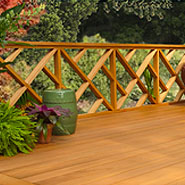 Thompson Sealers
The most respected brand name in waterproofing and wood protection in the U.S.. No other products can protect your deck and house from seasonal elements like Thompson's.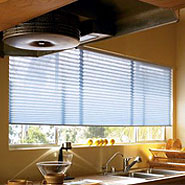 Kenney Shades
Kenney offers a great variety of light-filtering and room-darkening window shades as well as a wide selection of decorative shade pulls, fringe and gimp.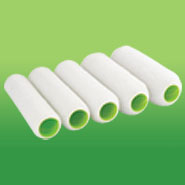 Shur-Line Rollers
A leading designer and manufacturer of paint application products. Shur-Line markets a full line of innovative paint application and paint related products for do it yourself consumers and contractors.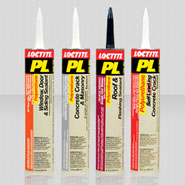 PL Caulk
Offers technologically advanced adhesives and sealants. PL products offer superior strength and durability for the experienced DIYer or professional who accepts nothing but the best.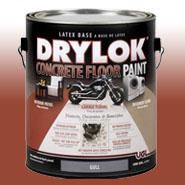 UGL Paints
UGL manufactures over 80 paint specialty and home maintenance products which are sold nationally and internationally at hardware stores, home centers, paint stores and lumberyards.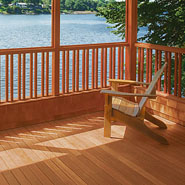 Cabot Stains
Cabot Stains are recognized as an industry leader in the development, manufacture and distribution of premium quality exterior wood stains and surface finishing products.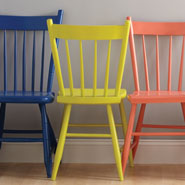 Krylon Spray Paint
We are leaders in product innovation, with a proven track record of creating new and exciting products and programs that inspire new possibilities in spray painting and decorating.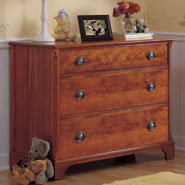 Varathane Stain
Our translucent pigments have superior color suspension which means excellent color control and even color coverage with only 2 or 3 coats.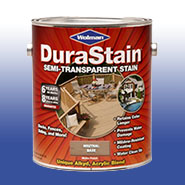 Wolman Stain
Our top quality deck and fence stains come in a variety of formulations, each designed to work with and enhance the natural beauty of your wood deck.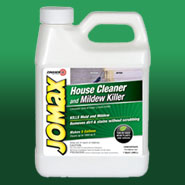 Jomax House Cleaner & Mildew Killer
Mix with bleach and water, spray on, rinse off. No scrubbing or power washing needed! Cleans off dirt and stains and kills mold and mildew.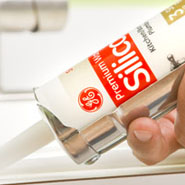 GE Silicone Caulk
Its advanced eXtreme technology integrates Silicone II's lifetime performance with the paintability of an acrylic/latex caulk. You can apply it quickly and easily in any weather condition.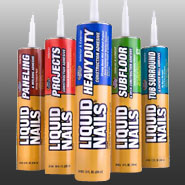 Liquid Nails Caulk
Every Liquid Nails product is formulated to offer the best possible performance for a given project. Our dependable quality and cutting-edge innovation, has made us America's #1 brand.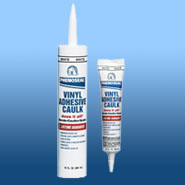 Phenoseal Caulk
Phenoseal Adhesive Caulk is a versatile all-purpose caulk that is perfect for almost any job. It truly does it all – BONDS, CAULKS & SEALS with increased durability and strength.